Quite fitting that the 50th blog post is a review of this years best records (in my view anyway!), but firstly thankyou for reading this and for the suppo

rt!
So below are my favourite 10, chosen because i think they'll stand the test of time and are great rec

ords.
Please comment on my choi

ce and let me

know what music has inspired you or that you would put in your end of year lists.
Ha

ppy 2013 too!
Sim

on
MUSIC
Top albums of 2012 (in no order)
Tame Impala- Lonerism Psychadelic space rock at it's finest and there

other

it's also sonically stunning. Lonerism is as complete an album, a piece of art, as you're likely to hear this year, maybe this decade.
Menahan Street Band- The Crossing After their superb debut 'Make The Road By Walking' Tommy Breneck & co keep standards high with an altogether more wintery record of blues and thought provoking melancholy.
KWJAZ- KWJAZ

San Fran's Peter Berends, whose two track LP is all dub, jazz, dreamy loops and twinkley keys. The 22 minute duration of each 'tape' would make Tangerine Dream proud as he journeys between delayed electronica, radio crackle and muffled, blurry moments of genius; inviting us to listen to someone else's cloud 9.

Rodriguez- Searching For Sugarman OST

Anyone who had previously discovered Cold Fact would have enjoyed the documentary on the reclusive singers life, released over the Summer but the soundtrack CD, melded the best of that album as well as follow up Coming From Reality resulting in a superb collection.

Nneka- Soul Is Heavy

If you enjoyed Lauryn Hill's Miseducation album there's something in this from the Nigerian singer. It's Soulpop with some very well written RnB too.

Lee Fields & The Expressions

- Faithful Man

This isn't Fields changing his game to make modern Funk, it's more him sticking to his guns as at 61 he's stepping out from behind the shadow of James Brown along with contemporaries such as Charles Bradley & Bobby Womack to keep Funk on it's game. Faithful Man is life, love and politics, without being too preachy or soppy, showing very much that the man still got it.

The Magnetic North- Orkney: Symphony of the Magnetic North

A concept album telling the tale of the Orkney Isles that is cinematic and folky. A blend that really works, honing the musical talents of Hannah Peel and Erland Cooper of indie act Erland & The Carnival.

DJ Format- Statement of Intent

Cut from the hem of the Endtroducing//Jurassic 5 era, Formats debut album Music For The Mature B-Boy propelled him from bedroom tinkerer to one of the scenes most respected beat junkies. This third outing, the follow up to 2005's if you can't beat em, join 'em, we find him in fine fettle, chopping up crate dug records and partnering with Canadian MC Abdominal. The first half of the album is definitely for the breakers amongst us, whereas the second half takes on a funkier sound as he teams up with Nostalgia 77, Mr Lif & Edan amongst others. Copper Canyons is worth a mention, cinematic, slightly oriental and mysterious, it's a much cooler version of the x-men theme tune. Other highlights include Remember... , Notes In Quotation and the bond-esque Mayor of a Ghost Town




First Aid Kit- The Lions Roar

The Swedish sisters suffer the opposite of second album blues on this fantastic follow up to 'The Big The Black & The Blue' with some compelling country Americana.

Quantic & Alice Russell- Look Around The Corner

Recorded in Cali, Colombia, We were given a pre-release teaser with the title track and it's Rotary Connection/Minnie Riperton influenced sound, a real corker. But it was KCRW (possibly one of the best stations in the US for indie music) , that broke another highlight 'Light In The Window', a cover of Marvin/Diana Ross's original and one of Russells favourites. Delivered with a tonky, slightly off-key piano, it sounds deeply authentic. Travelling Song gives us a taste of the tropics with it's melodic bossa flair whilst the fun Su Suzy sounds like a long lost and sweet R&B record. The mid-tempo I'd Cry meanwhile is just a great track to kick back to whilst enjoying a pina colada. This is the album to kick back to, open the windows to and welcome the summer in.




Download:




Best of the rest:

Triptides – Sun Pavilion Fans of Real Estate need look

no further for their next fix.

Patterson Hood – Heat Lightning Rumbles In The Distance Superb storytelling & campfire songs from the Drive-By Truckers frontman Substantial – Home Is Where The Art Is

Rap steeped in life and learning

from the

Maryland MC Hollie Cook – Prince Fatty Presents Superb Dub Reggae versions of Hollie Cooks debut Tanya Lacey – Head Chef A real talent from Bristol, if you like Kelly Rowland then this will appeal THEESatisfaction – awE naturalE Cool & sassy beat meets RnB, will appeal to fans of Erykah Badu, Georgia Anne Muldrow BOOKS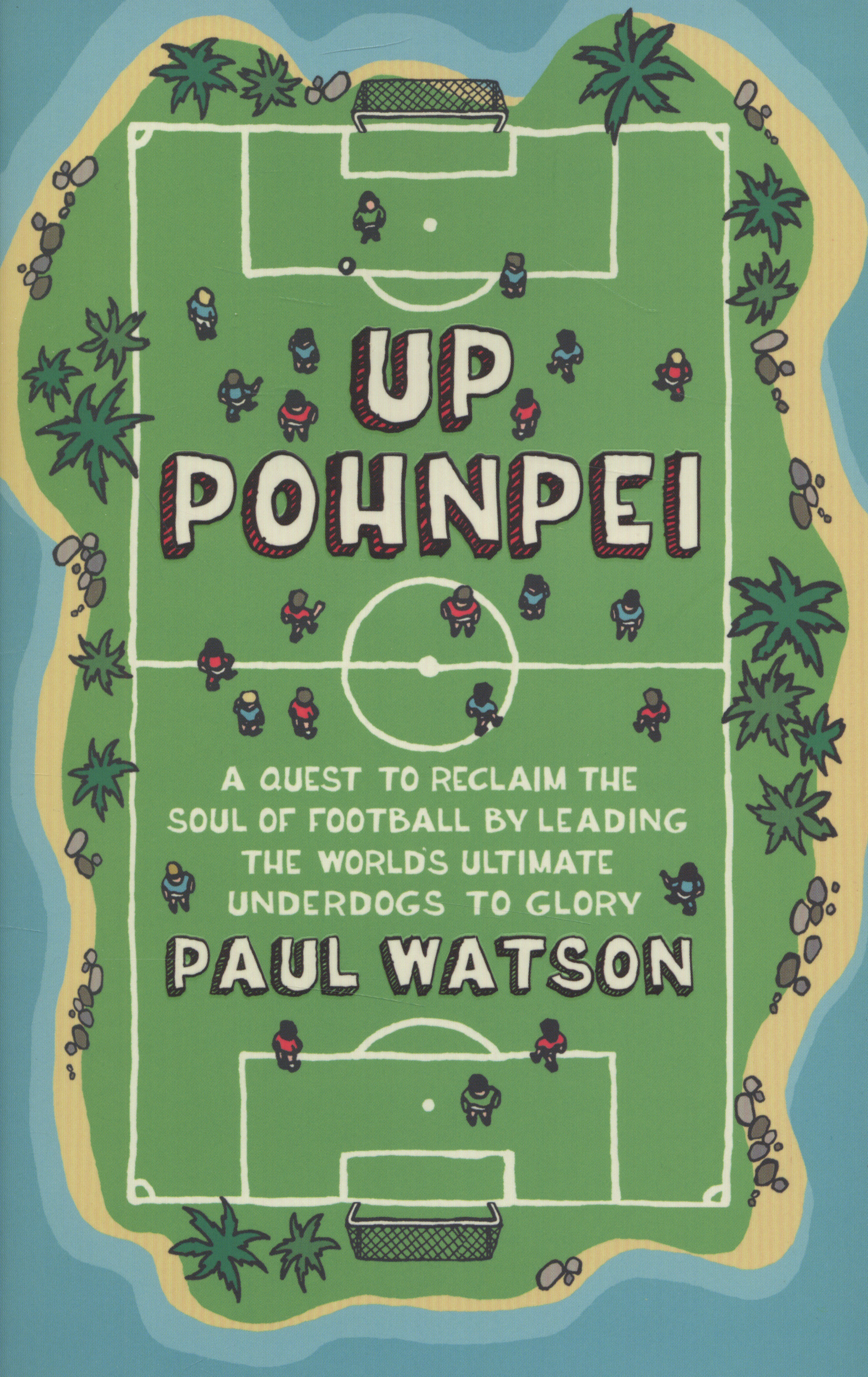 Up Pohnpei, Paul Wat

son
A book that was hard to put down (and caused me to be tired at work for a f

ew

mornings!

)

Watson

tells the story of two plucky Brits venturing into the unknown from their comfy couches in West London

with the aim

to coach an

Island t

eam of misfits to international glory. A fantastic book and highly recommended especially if you're into sports

and football.
The Life & Times of Sam Cooke, Daniel Wol

fe
A compelling read and recommended reading for any fan of Sam, soul or American black politics from the mid fifties into the early sixties.